Sprinkler System
Design & Installation
Weekly Lawn Service
In Leelanau County
Landscape Lighting
Installation & Services for Every Outdoor Environment
Irrigation System
Turn On & Winterizations
Get A Specialized Plan For Your Property
Properly installed and maintained irrigation is crucial for customers who prioritize preserving the outdoor environment on their properties. With over 22 years of experience serving Leelanau County, we offer a specialized plan tailored to your property that ensures quality results across irrigation, lawn care, and seeding. Our comprehensive approach includes all necessary services for a healthy lawn, from irrigation to regular treatments. Trust us to help you maintain a beautiful and sustainable outdoor space.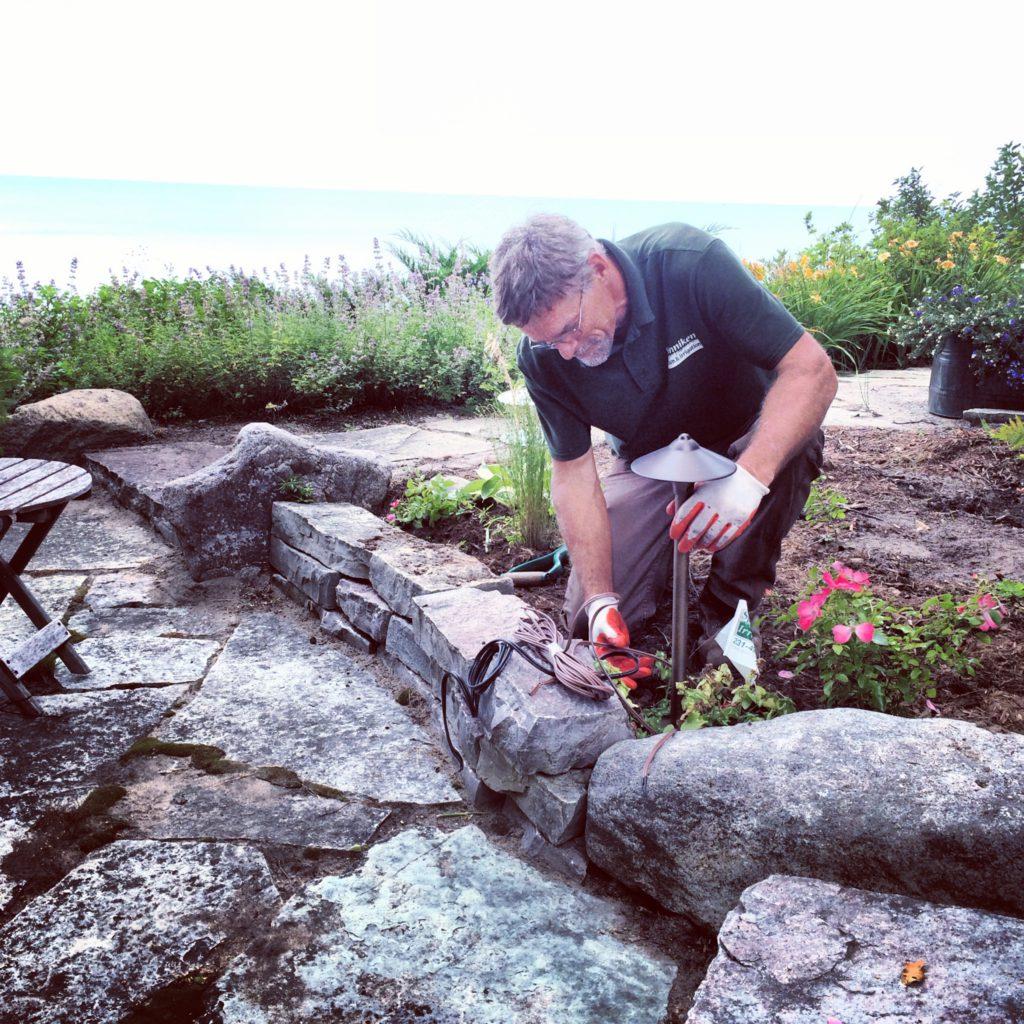 At Spinniken's Lawn & Irrigation care, we create a lawn and irrigation plan specifically tailored for your property.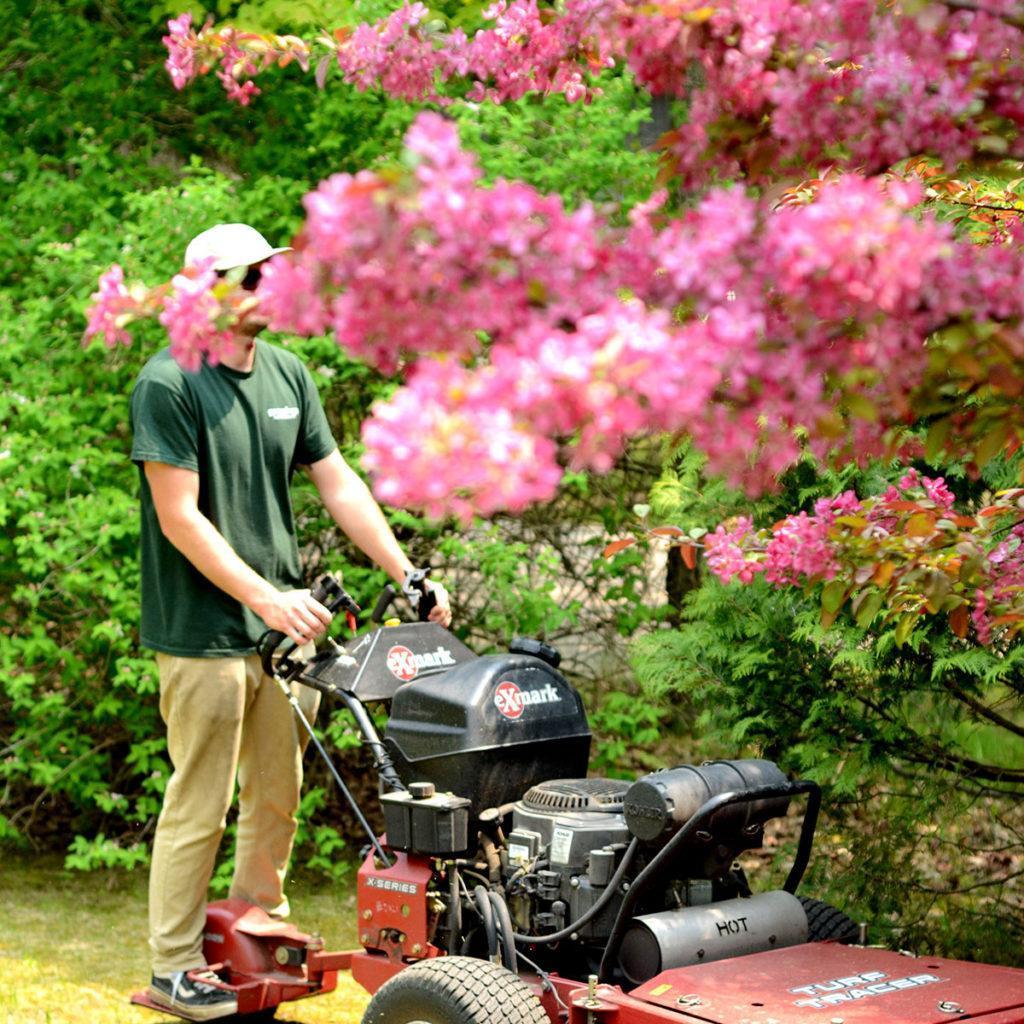 Professionally Trained Experts
Spinniken's team consists of trained specialists who ensure that your lawn care is performed regularly, with each crew specializing in a specific core service.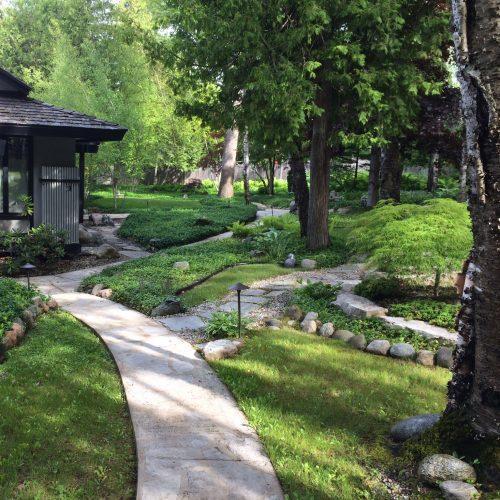 We work with our customers to create a custom plan for your home.
Sprinkler Systems and Lawn Service in Leelanau County
Welcome to Spinniken Lawn & Irrigation we are a mid-sized sprinkler system and lawn service company servicing the Leelanau County area. We specialize in high quality sprinkler system installation and service as well as lawn mowing and maintenance. We have grown to become one of the top lawn service and irrigation companies in Leelanau County over the last 15 years due to our focus on professionalism and our love for the area that we live. Hiring Spinniken Lawn & Irrigation for your job ensures professionalism and comes with a 100% satisfaction guarantee on our work. If you are not satisfied with anything we do we will come back out and re-do the work for free until you are completely satisfied. Give a truly professional sprinkler system and lawn service company a try!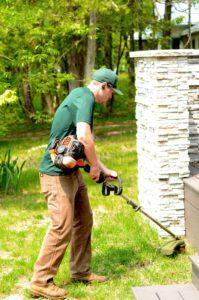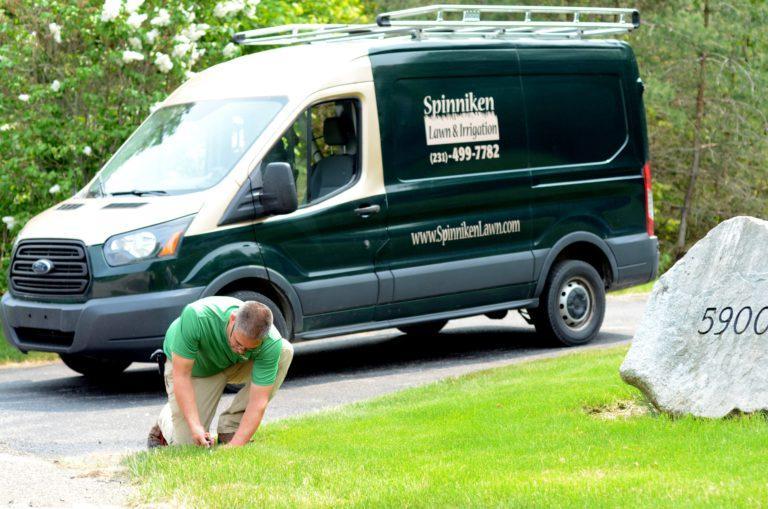 If you have a property in Leelanau County please contact us for references in your area, or give us a call for a free estimate!
Professional Sprinkler Systems and Lawn Care in Leelanau County including, Leland, Lake Leelanau, Suttons Bay, and Northport.
Mowing Services provided in Leland, Suttons Bay, Lake Leelanau and Northport only.
Irrigation Services provided throughout Leelanau County..